WATER HEATER REPLACEMENT
SAME DAY SERVICE AVAILABLE
All Work 100% guaranteed!
We hate cold showers as much as the next person. If you've done the troubleshooting and know you need a new water heater, or if you are not in the mood to fool with it and just want to replace your old water heater, Superior Plumbing and Drain is the place to call.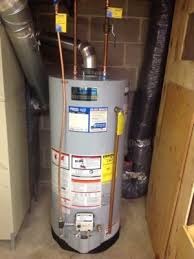 We carry and install most all major water heater brands and typically perform a same day installation. We carry the tools on our trucks for any custom work that needs to be done as well.

We can offer you a variety of water heater replacement options, perhaps some that you might not have thought of.

At Superior Plumbing, we'll assess which water heater system best fits your family's needs. Then, we take care of delivery, installation, permits and disposal of your existing hot water heater whether you choose a conventional storage tank or a tankless water heater. We safely install gas water heaters, electric water heaters and tankless water heaters, ensuring all are up to code.

If you think it might be time to replace your conventional hot water heater with a tankless water heater, then Superior Plumbing and drain has you covered as well.

Tankless water heater systems are much more energy efficient than the traditional water heaters. You can save hundreds of dollars in the long run by going with a tankless / On-Demand water heater. Just think, you can use energy more efficiently and spend less money each month to get the same amount of hot water and never run out of hot water in the shower again!

Hot water on demand – UNLIMITED. On average 30% more energy efficient than a traditional water heater. Advanced technology allows for 82% efficiency. Reduces water heating costs by up to 50% in most households due to on-demand performance.

So however it works out for you, a straight hot water heater replacement or an upgrade to a tankless water heater system, give Superior Plumbing and Drain a call and your cold showers will be a thing of the past.
Looking For A Reliable Plumber?
Superior Plumbing and Drain Cleaning Services
has been providing full service to the Bay Area for years.
Our phone lines are always staffed by a live person 24 hours a day, 7 days a week. Or you can just send us a message by submitting the form.

SUPERIOR PLUMBING | 1000 13th St, Richmond, CA

Bay Area 510.222.7608 / Tri-Valley 925.957.9313



Email Us at supplumbing@sbcglobal.net
ALL OF OUR WORK IS
100% GUARANTEED
GIVE US A CALL TODAY - 24 HOURS A DAY - 7 DAYS A WEEK

​PROFESSIONAL | DEPENDABLE | COMPETITIVE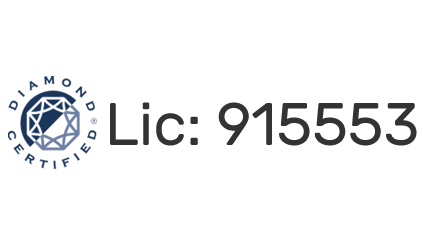 Proudly Serving the Greater Bay Area